Hello!

I'm back with another review (:

Biore has recently launched a new series of skin care product, the Skin Caring Series.

It comes with a facial scrub and 3 different types of facial foam to suit different skin types.
I have acne prone skin so I took the green on that is suitable for my skin together with the facial scrub.




Just a little background before my review.

The new Biore Facial Foam series has..
1. High Cleansing ability as compared to its competitors
2. Low irritation as cleansing chemical does not penetrate the skin
3. The first cleanser that works to re-balance the skin by reducing oil at the T-zone area (forehead & nose) and replenish moisture at the U-zone (cheek & chin)

Results shows that for people who used the facial foam for two weeks,
1. Their skin feels more hydrated
2. Lesser clogged pores and reduction in sebum
3. Lighten marks and blemishes

As for the Biore Facial Scrub, it is suitable for all skin types.
What the scrub does is it removes dead skins & dirt from our pores and also retains moisturize at the same time to keep our skin feeling hydrated. What is different from the other facial scrub is that Biore scrub uses ultra fine beads that is smaller than your pores to effectively cleanse out the dirts while not drying out your face which makes it suitable as a daily scrub.

Here's a comparison of both products.
Biore Facial Foam for acne prone skin (LEFT), Biore Facial Scrub for all skin (RIGHT)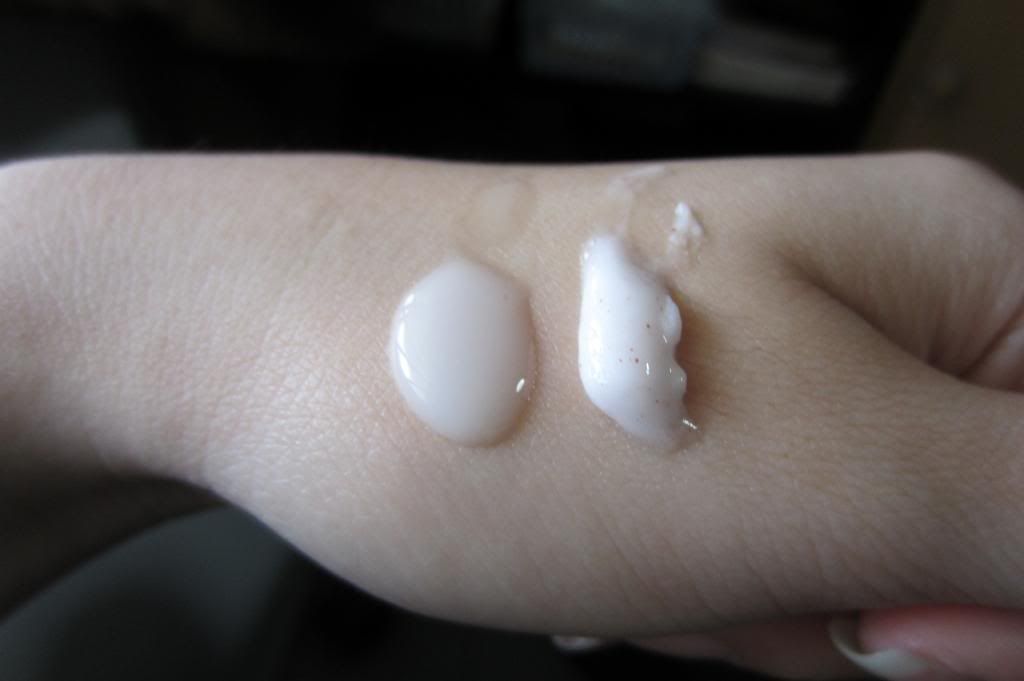 The texture for the facial foam is more gluey while the scrub is more like those normal facial cleanser's texture. You can also see those tiny little red/pink beads in the scrub.

What I feel about the product is that I do agree that my skin feels more hydrated after using it for about 1-2 weeks and my clogged pores around my nose area has greatly reduced. However I do feel that my skin looks a little more oily which is bad for me because I already have oily skin that is kind of worst than average people.

As for the facial scrub, I do agree it can be used daily but the ultra fine beads does not really cleanse out my skin that well as compared to other products as they are too little beads in the scrub. It would be better if there are more beads in it.
Overall I wouldn't say I am very satisfied with the product but I do like the part where it prevents my skin from clogging as sometimes I do get clogged pores at my nose area really badly and it's so damn gross!

So yup, till then.

Bye!