Hello!
I'll start with a few vain pictures of me :X
Oh and it's taken by iPhone 5 front camera (not mine) with some editing.
The front camera is so clear that I can even see my pimples! Hahahaha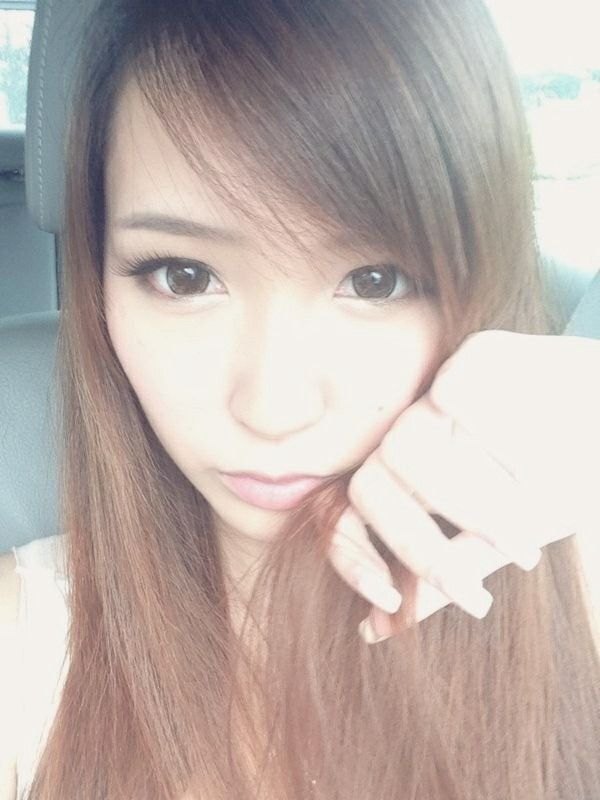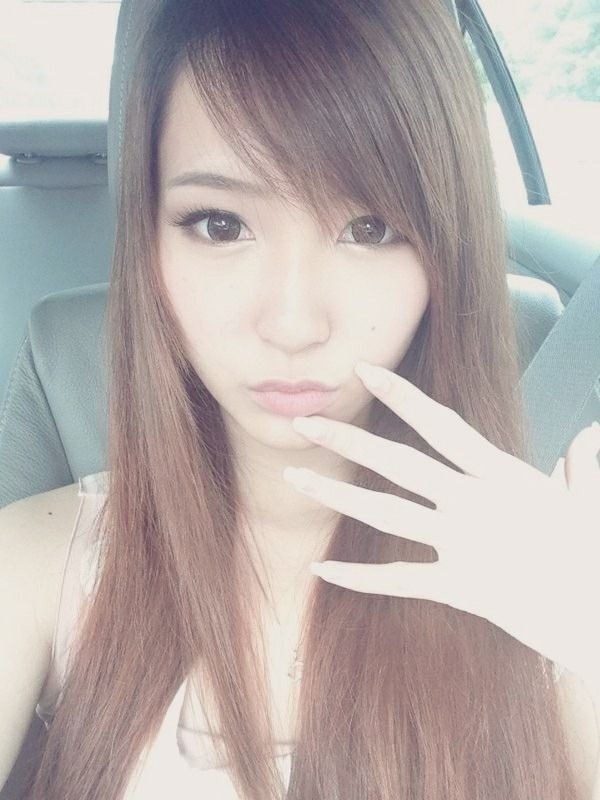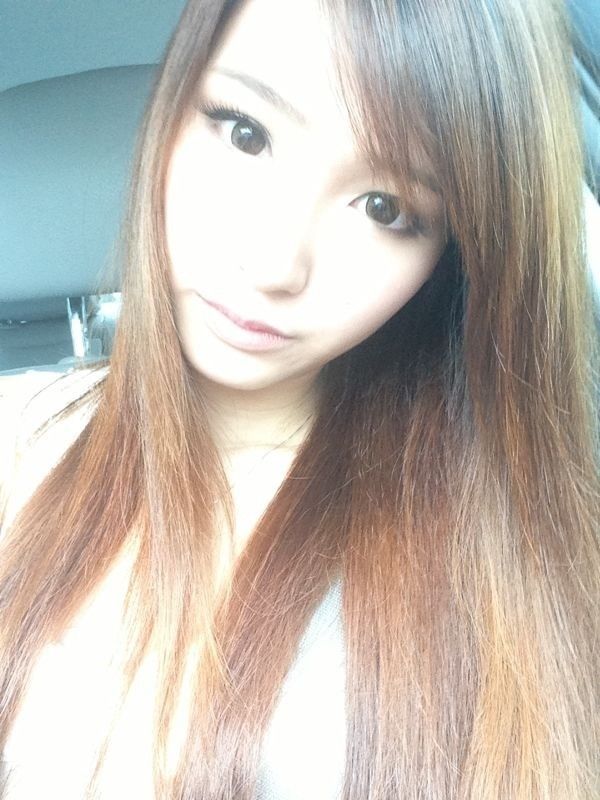 I like taking bright pictures because it can cancel out my flaws. Hahaha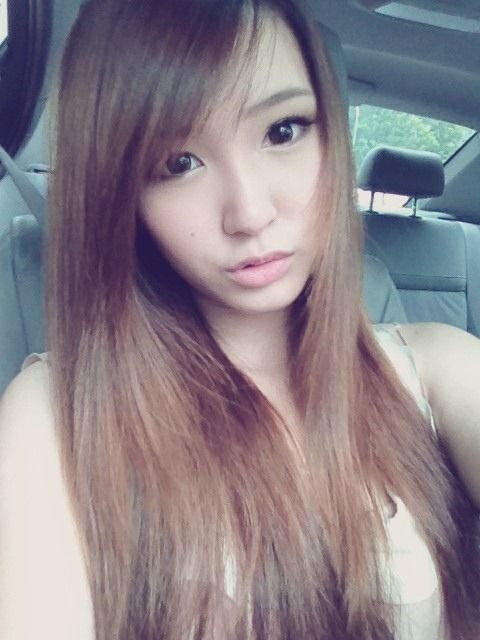 This is taken by iPhone 4s. See the difference? This is not as clear.
And look at my mouth! It's slanted omg. LOL
Recently I have been searching for any nice food around at affordable prices by reading some reviews from food bloggers since my internship salary is making me eat grasses ):
Last Saturday, Mr. Ming and I went out to eat at one of the restaurants, Yayoiken at Bugis + after reading the reviews.
I expected it to be nice but actually it turn out to be.. hmm..
I think Sushi Tei is much nicer (the price range are around the same). So disappointed. D:
Bought Gela.... (it's not gelato) ice cream after lunch.
I thought it was quite small so I bought the biggest cup and I couldn't finish it in the end -_-
We walked around the mall for awhile before heading back to Ming's house to play with Brownie!
It's been awhile since I saw him.
Tadaa~ Isn't he cute? Hehe
He doesn't like to pose in front of the camera ):
He had his last vaccination last Friday and became super active running and jumping non-stop.
Kenneth and Sandra came to look for us and we had dinner at Bukit Timah while Ming went for his darts competition.
Had curry fish head with a few other dishes! Yummy~
After dinner we looked for places for desserts and went to West Coast (can't remember the shop name)
It was located at West Coast Drive.
I had brownie with green tea ice cream!
Ok I took a bite and took this photo :X
The green tea ice cream taste a little weird but the brownie was nice!
So we slacked around till 9pm and went home!
Life's been so bored ever since my internship started.
I'm SO looking forward to my Taiwan trip after my internship!!
And yes I went this year March too, but this time I'm going with my bf and friends! Yay!
I have never been overseas with my friends before, only with the school, my parents and for work.
Excluding trips to JB since it's so near. Haha.
Yup yup.
See you!