Hello boys and girls!
Happy New Year!
It's 2012 and I can already feel that I'm getting older =\
How's your New Year's celebration?

This post is a little late but here's some photos that I took for Christmas Celebration!
I'm lazy to edit the photos so here's the unedited ones :X
Christmas Celebration was held at Party World at Liang Court.
Group photo!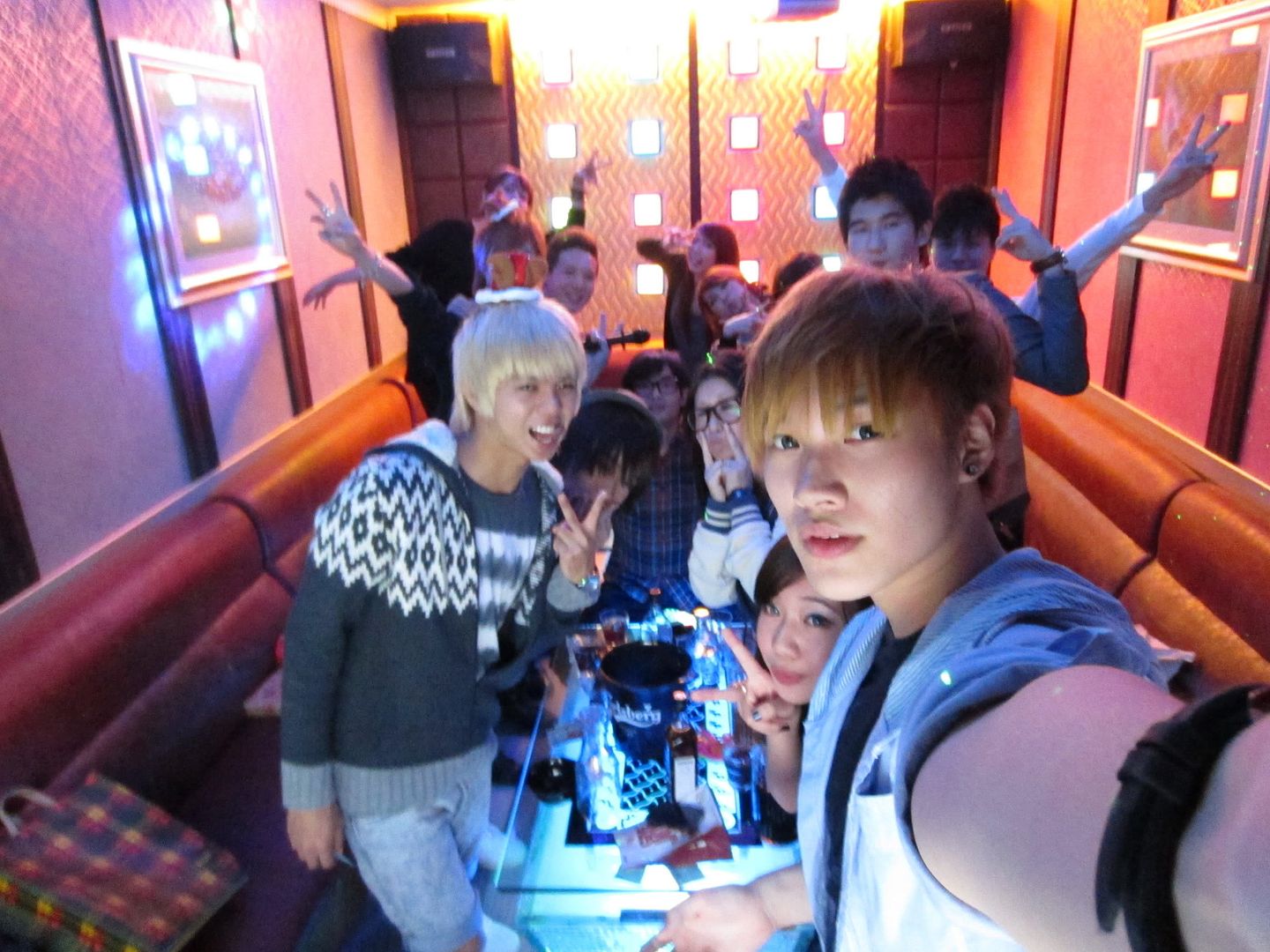 With Lyana!
Jeff, Andrea, Kife, me and Chenern
Kiyomi and Jim
Nich, Preston, Alex and Darren
Jasmine
With Andrea and Cheryl
With Preston
We had Gift Exchange too!
Everyone bought gifts and whoever's names we pick, we would get their gifts.
I've gotten a gift from Darren :D
Lyana got my gift :D
Ok I look kinda ugly here but that's the only photo Haha
Here's some photos taken with my iPhone.
All the vain photos. Hahahaha
With Kife
I had Christmas Celebration together with MMK girls, AR Boys, SOZO staff and friends!
The celebration was a little early though.
It was held on the 23rd as that is the date that most of us are available.
At first everyone was too shy to sing so it was kind of awkward but after that it was alright.
All thanks to the alcohol that made everyone so high. Hahaha
We played games like the "Lobster and Shit", Five-ten and some dice games and made the loser drink.
Jeff was so bad at the Lobster game that he lose to me almost all the time. Haha
It was quite a crazy night because we had some people shouting, some singing and some living in their own worlds LOL.
And thanks to the guys that we're able to finish 4 bottles of alcohol X.X
Such crazy drinkers. Haha.
It was a pity that some of them couldn't make it though. Haha
Yup..
That's all for now.
Bye!