Hello!
Celebrated Halloween on 30th October at Universal Studio Singapore.
I'm not really a fan of horror stuff but it would be interesting to experience something different.
I've never celebrated Halloween before in the past but last year I celebrated it with MMK, AR and SOZO peeps!
Here's 2 pictures where we celebrated Halloween + Jim peh peh's birthday last year!
Time flies... Hahaha
Before going to USS, my sister told me that it was very scary so I thought it would be REALLY scary till it'd freaked me out but it was quite a disappointment.
Let's start with the pictures before I go to the content!
Waiting for Andreaaaaaa~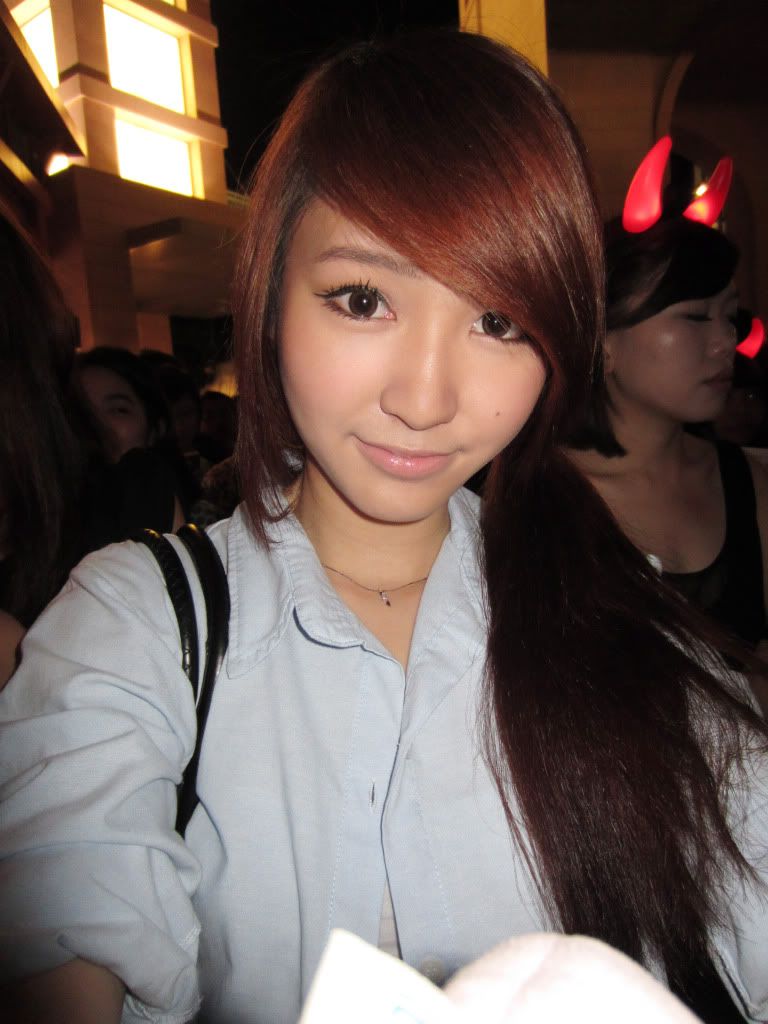 Waiting to get in at the entrance!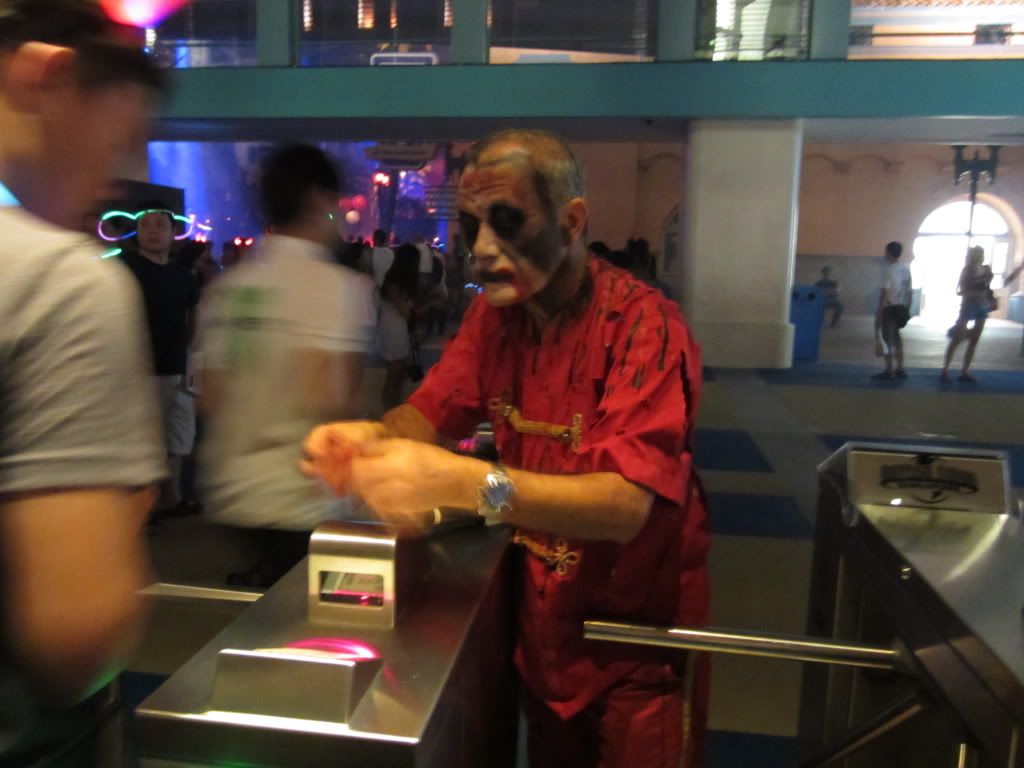 Hardworking uncle dressed up for Halloween!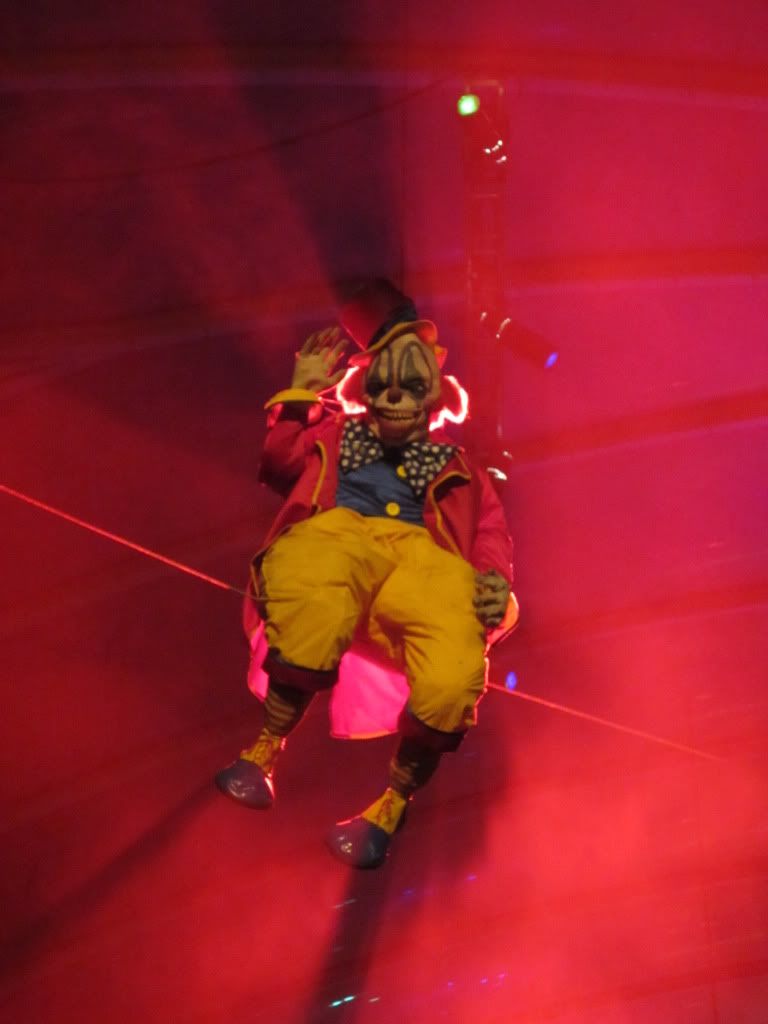 Mr. Creepy Clown welcoming you to USS!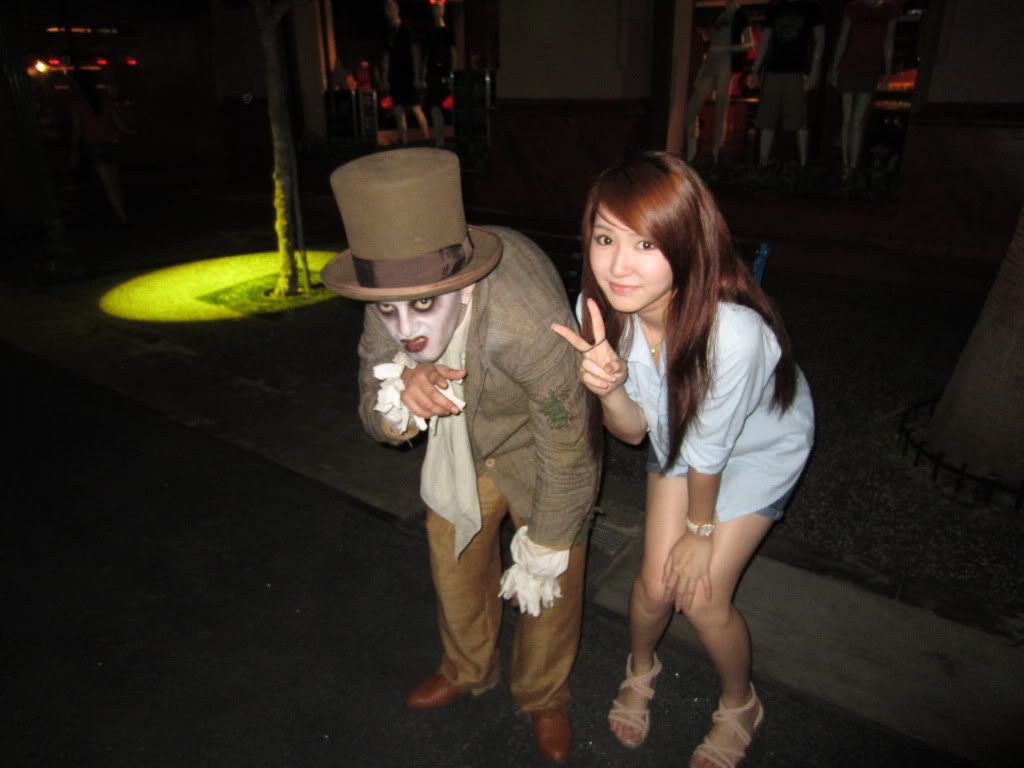 Must match his level. Hahaha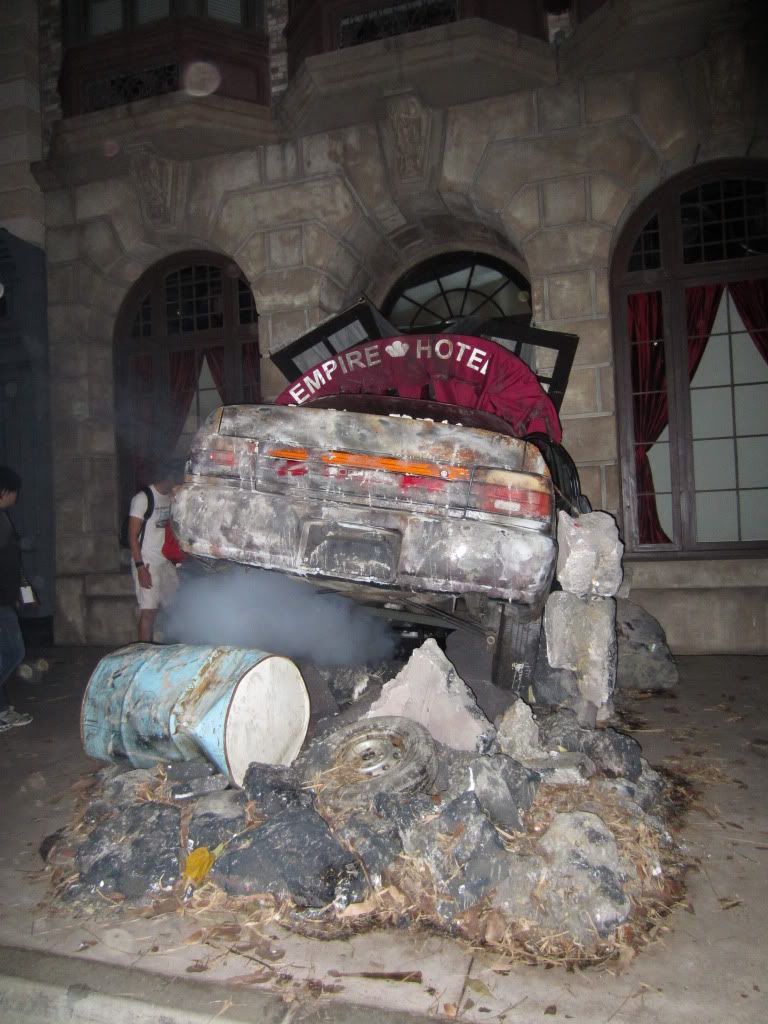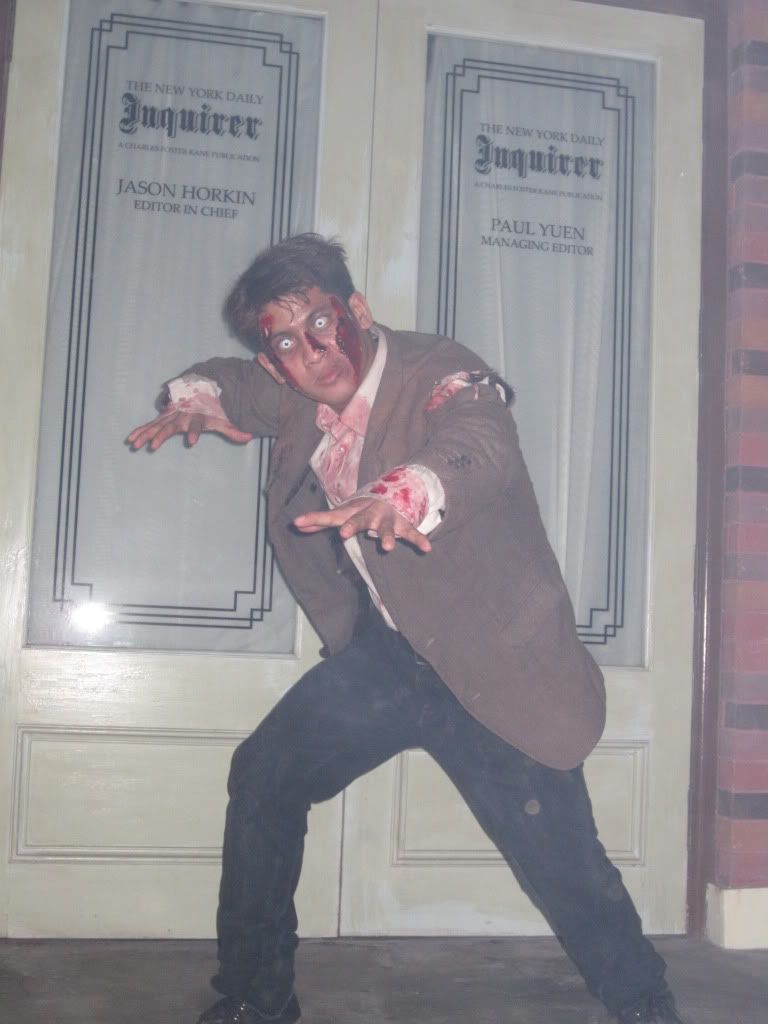 This guy was "eating snake" and got caught by me! (The place was foggy so the photo turn out bad)
Hardworking girl. Haha
Express tickets!
That day, there were a lot of people, much more than any other days.
I heard from Fel that there were about 9000 people on that day as compare to the other days which was about 7000 people.
We queued for the Haunted House (the scariest one) and got in as a group together with a lot of people.
When we got in, most of the "ghost" were scaring the group in front and went back to hide before coming out again.
So we're like walking though a haunted house with no "ghost".
There's too many people and doesn't make it scary at all.
Every attraction's queue was horribly long but lucky we had express tickets so we didn't need to wait for so long.
Can't really blame them since they need to clear the queue fast as there's people queuing for as long as 2-3 hours!
Crazy!
Till here..