Hello!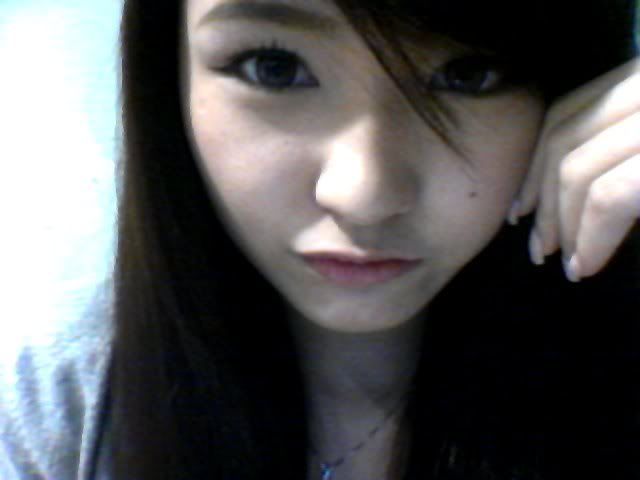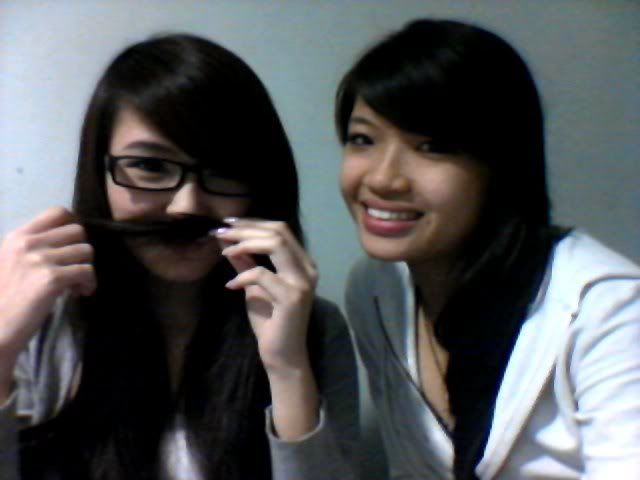 My webcam's camera kinda suck.
Ok, so I'm back blogging again.
I've been working at Marina Square at the SHAPE thingy (it's a magazine). I was working for Marie France, Bella Skin Care and Svensons as usual like last week.
There's an auntie who is very very very unreasonable and I almost died talking to her so I just talked to my colleague while she go blabbing about some crap and lies of hers.
By the way, before I go talking about the story, my job is to ask people to do help me fill up a survey and I'll give them a sample size Bella skin care product for completing the survey and 1 person can only do once.
On the previous road show, she came and did the survey, she faked a name and number then came back a few times. We told her (on the previous road show) she keep saying that it's unfair that we can only do the survey once and keep saying whatever crap.
So this time, she came and I told my colleague that she did the survey before and she goes swearing to god that she didn't did the survey before and say that maybe she can ask the tv whatever thing to come and record whatever crap. Worst still, she called us AUNTIES OMGGGGG!!!!!

She's like damn fucking old and is more than (going) thrice of my age and she called us aunties. Too bad belle wasn't there at that time so we just let her go.

Irritating right? But whatever~ it's over now.
So I left early after work as I've school on Monday.

So I went home and went online and watch Kaichou wa maid-sama episode 15 and went to sleep.
The sgfreebee contest is over and I got second =\

So that's about it.
Bye ! ^^