Hello.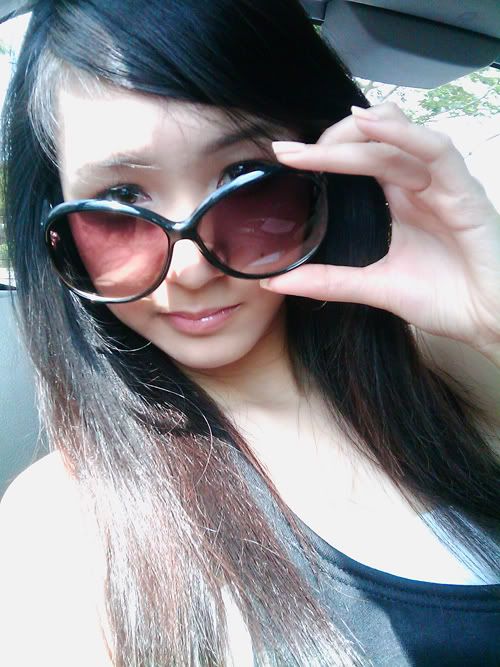 Look at that "niang niang qiang" finger :P
2 days ago, it was Joey's birthday.
I totally forgot and went to her house to visit without wishing her happy birthday :P
Supei, Sandra and Rika reached before me.
We stayed at her house until night time and we walked over to Cdans KTV for karaoke session XD
A lot of people came and it was fun.

There were some misunderstanding, but was resolved very quickly.
Anyway, we sang till 1am and left the place.

We went to have dinner at Alif.
Ate some roti prata for supper. :P


After that I went home.
Was supposed to go to Joey's house to play Mahjong as Sherwin wants to wait for the first train but I felt very tired so I left first.
Pictures are not with me, still waiting for Sandra to upload.
As for yesterday, I asked a few people to go out to watch movie but ended up only Peiting and I are watching -.-
We were supposed to go sing karaoke but ended up not going.

We met up with Jolynn and her cousin to decide what movie to watch.
Jolynn had school today so she had to go home early so she did not watch movie with us.
So we bought tickets for Percy Jackson and the Lightning Thief and went to Macdonalds to slack.
Peiting and I chatted a lot of stuff, from sad to very very funny things. Haha.
It's been a while since I went out with her.
Anyway, we caught the movie and I find it nice! :P
I would recommend you guys to watch it.
Percy Jackson is handsome :P
OH! and Luke too. XDXDXDXDXD
I would rate the movie

9

/10
After the movie, we went home straight..
Bye peeps!