Hello all.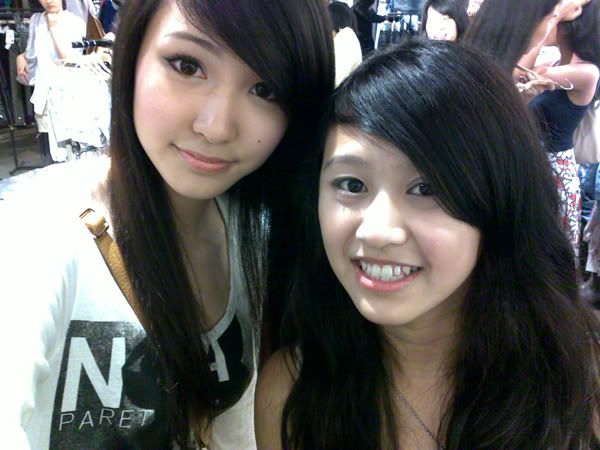 Joen.
Okay my face look fat here -.-
This picture was taken during the Wii gathering/outing/whatever.
Jolynn, Peiting, Supei, Sandra, Yiyang, Wenyi.
Random.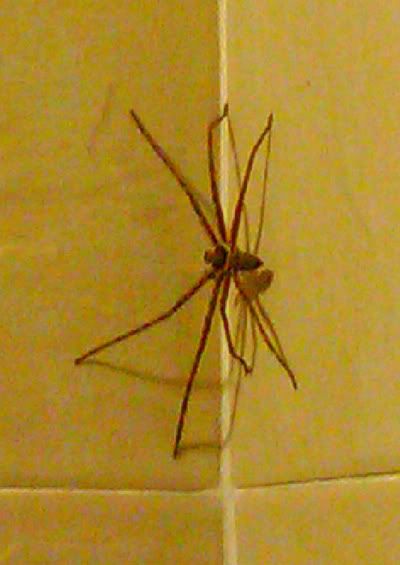 A huge spider (palm size) Peiting spotted in the toilet.
Anyway, I was working at outside Plaza Singapura yesterday.
Saw Jun wrote on his Facebook that he's working there too so he came to find me during his break.
The weather is so hot nowadays.
I keep sweating as if the sweat is free, uhm.. Actually it's free. HAHA
After work, I went to find Jun at Starbucks and we took a bus home..
When I reached home, I slacked at home for a few hours as I'm so lazy to get out of the house.
It's Jolynn's gathering and I told her that I would be going at around 9pm+, in the end I dragged till 11pm+ :X
So we stayed in Jolynn's chalet for the night and we play a lot of stupid games.
Oh, I played the chubby bunny game with Peiting, Sandra and Wenyi.
It's so funny!
The marshmallow is super big and we managed to stuff 6 marshmallow into our mouth. :X
After some stupid games, we went down to bbq some leftover stuff.
It's around 4am in the morning and I'm super tired.
So after awhile I went to sleep.
We all slept till around 11.30am and we checked out of the chalet and went home.
When I reached home, I went to sleep straight away.
Yeah, that's it.
Bye!