Hello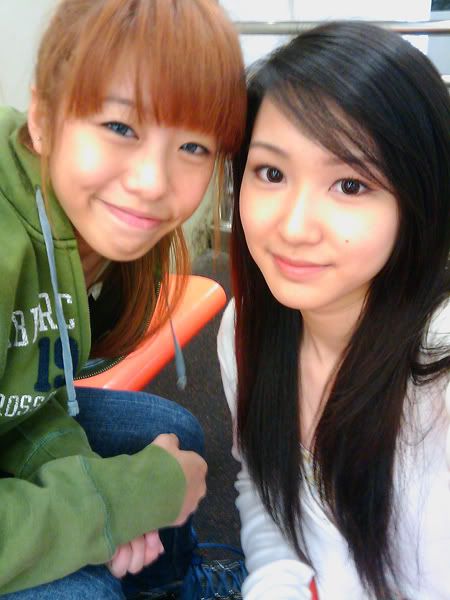 Joey, Jasmine.

Other pictures are with Joey, will upload them when I get it.
This afternoon, Joey and I met up with Kevin and his friends at Kallang station.
We took a bus over to Kallang Leisure Park.
I went to have my lunch at Koufu and we went over to the Ice skating rink to skate.
We skated till 7pm and went separate ways.

Oh, and I forgot to mention.
I fell down once while I was trying to do the cross thingy.
I don't know how to say but it is just skating in circles.
It hurts man!
It's been a long time since I fell so I guessed I forgot how pain is it when I fell. HAHAHA.
Actually I was planning to stay at home since Joey can't go out.
So I went to watch my brushes.
Joey then called me to go skating and my brushes are still wet so I can't use them to put my makeup.
In the end I had use my fingers to put the concealers, eyeshadows and stuff -.-